Location
Blue Chip Cookies & Ice Cream (alias, "The Chip.")
5045 W 117th Street
Leawood, KS 66211
(913)-663-1163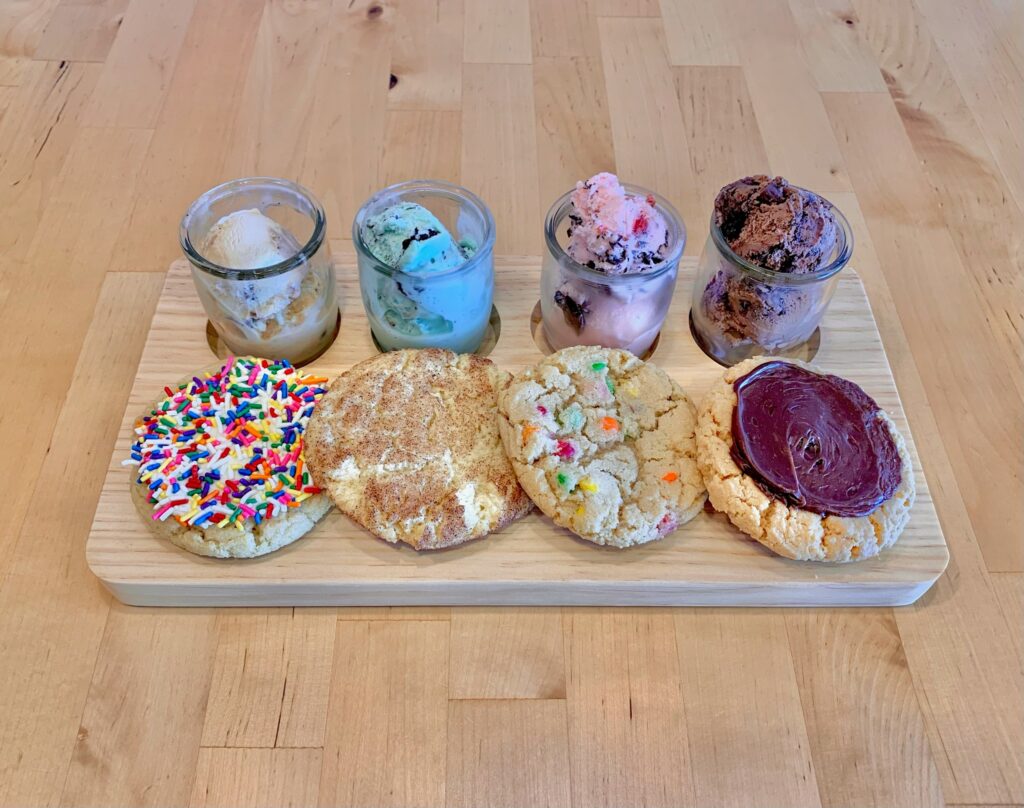 Blue Chip Cookies and Ice Cream
Leawood, KS
Niche: Sweets Shop, Cookie Cakes, Decorated Cookies, Ice Cream and FUN!
"The Chip" as it is known in Kansas City, is owned by Jennifer and Tom Balsbaugh. They are the 3rd owners of this ICONIC cookie store located in the Leawood Town Center Plaza.
Lots of cookie places in town, but after 25+ years, we are still being told by our raving fans we are the "Best Cookies in Kansas City.  We bake from scratch early every morning, and the display is full of delicious, decadent cookies! Famous for our decorated cookies and cookie cakes.
Hours of Operation
Monday-Thursday:  10:00 AM-9:00 PM
Friday-Saturday: 10:00 AM-10:00 PM
Sunday: 12:00 PM – 8:00 PM